Resorts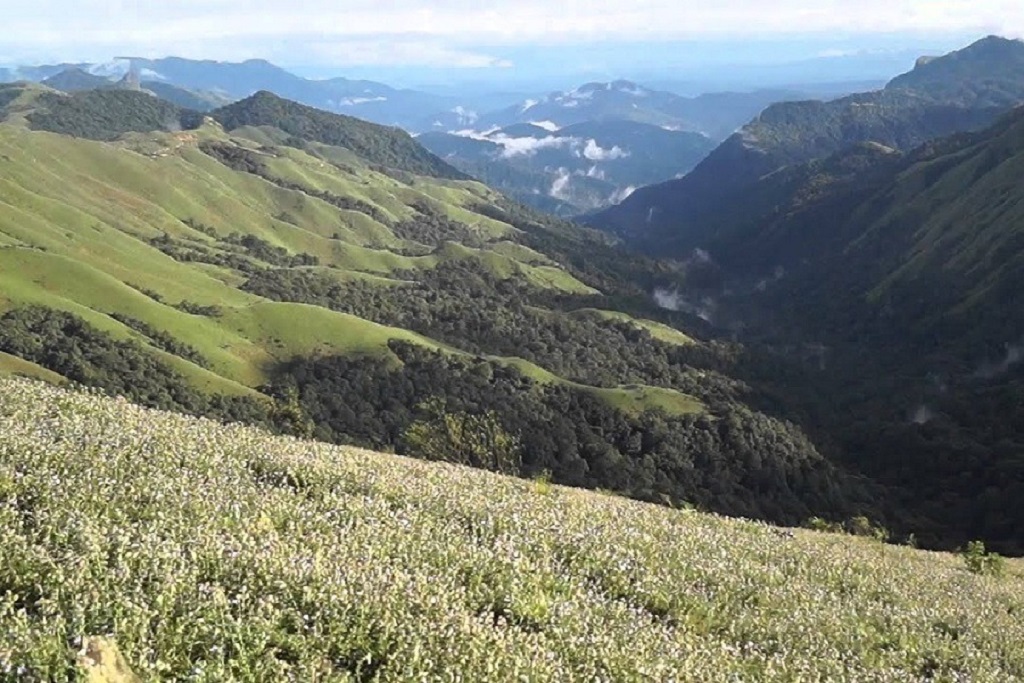 Devaramane- a memorable place to visit and is unique traveling spot in Karnataka
About Deveramane-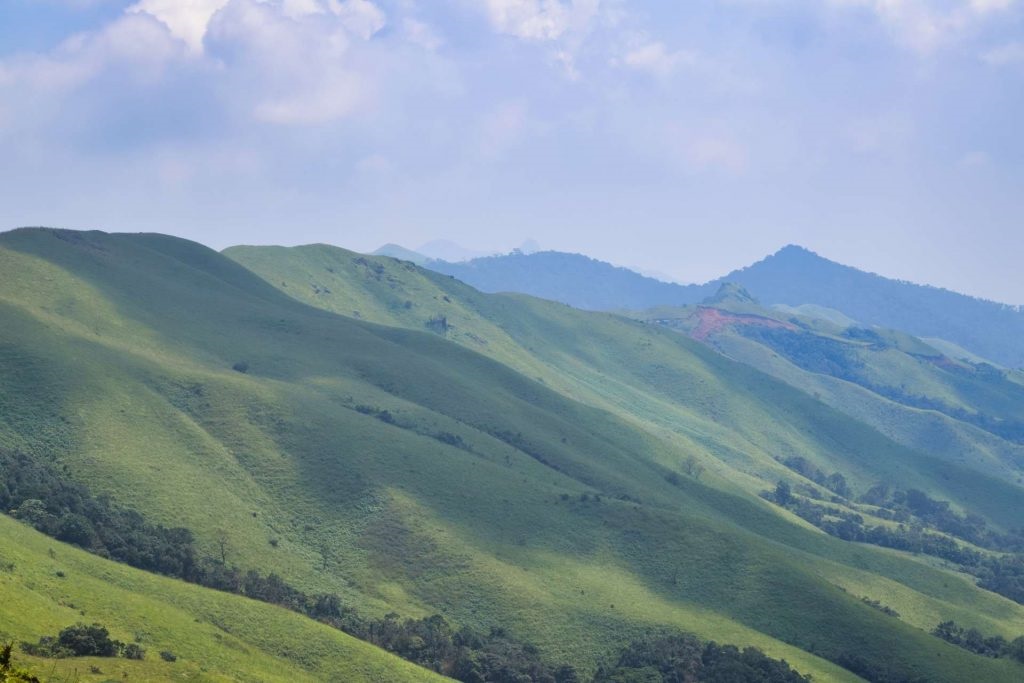 Deveramane is an enticing and charming place in Mudigere Taluk of Chikkamagaluru region of the state of Karnataka in India. It's a very unique traveling spot and should be remembered as one of the top places to visit in the tour packages of Chikkamagaluru. This beautiful place is eminent for its Kalabhairaveshwara sanctuary. The meaning of Deveramane is "Residence of God" and is a place of quiet serenity. Just before the sanctuary, there is a small lake. There are a few hillocks to climb as well.
Deveramane Trek-
Deveramane Trek is a very exceptional and memorable experience for travelers. The journey towards the trek will certainly bring you close to nature and will allow you to breathe in your own space.  The beautiful lush greenery shines out in the summer season with breathtaking views all around. The trekker climbs the peaks, crosses magnificent streams, walks across the lush green grasslands, and watches the glorious waterfalls around him.
Deveramane offers appealing variations that entice travelers and is ideal for beginners as well as experienced trekkers. You will come across hillocks to climb, the Ettinabujha- Bulls Hump-back, which is also known as Shishila Gudda, which towers over other peaks across this area. The sound of the flowing river is audible which flows beneath a total height of 3000 ft. Another exciting place to visit here is the Kpila fishing camp which is located at a distance of over 15 km from Deveramane.
How to Reach Deveramane-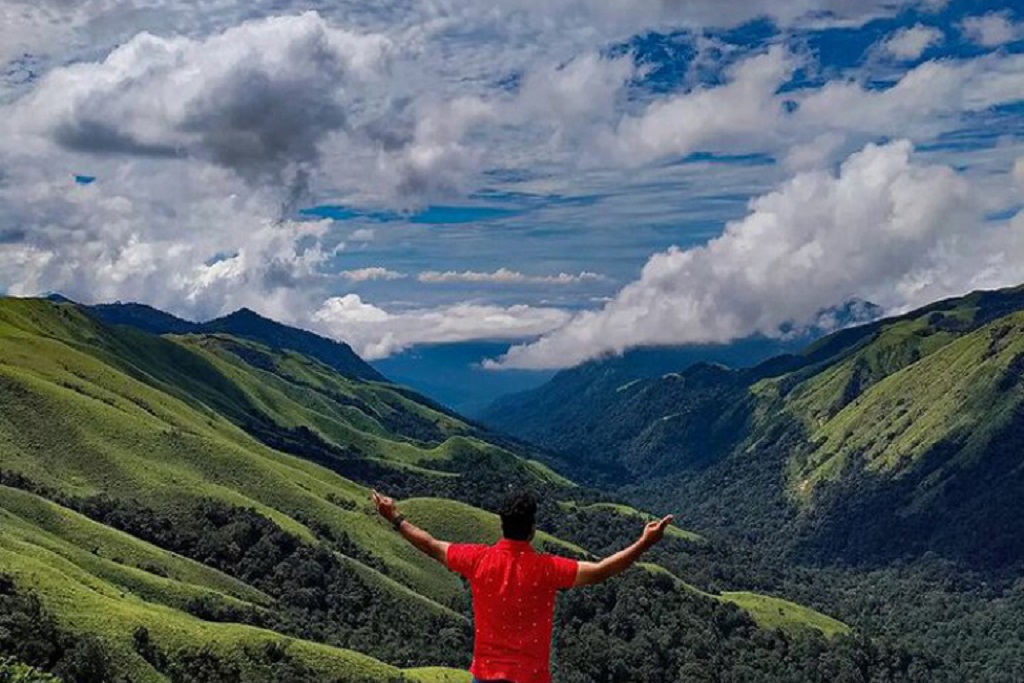 Bangalore- Dharmasthala- Bandgal- Gutti Village- Deveramane
You can easily find buses traveling between Bangalore and Darmasthala that will hit the national highway.  Local buses are also available for Dharmasthala and Gutti Village. Another alternate option is that you can board a bus that travels overnight from Bangalore to Kottigehara, reaching here you can easily take local transport and reach Deveramane.
Exact Location– It is located in the Western Ghats, near Gutti village in the State of Karnataka.
District– Chikkamagaluru
Distance from Bangalore city– over 300 km
Nearest Town– Kottigehara
Best time to visit– Early Winters
Trek Length– 24 km
Things to carry-
Walking Stick
Hiking shoes
Medical kit
Woolen clothes
Torch
Compass
Other personal hygiene items
Other Spots to Visit-
Deveramane Lake-
This is a very beautiful lake to visit and is situated close to Deveramane. It is considered an ideal place for camping.
Mudigere-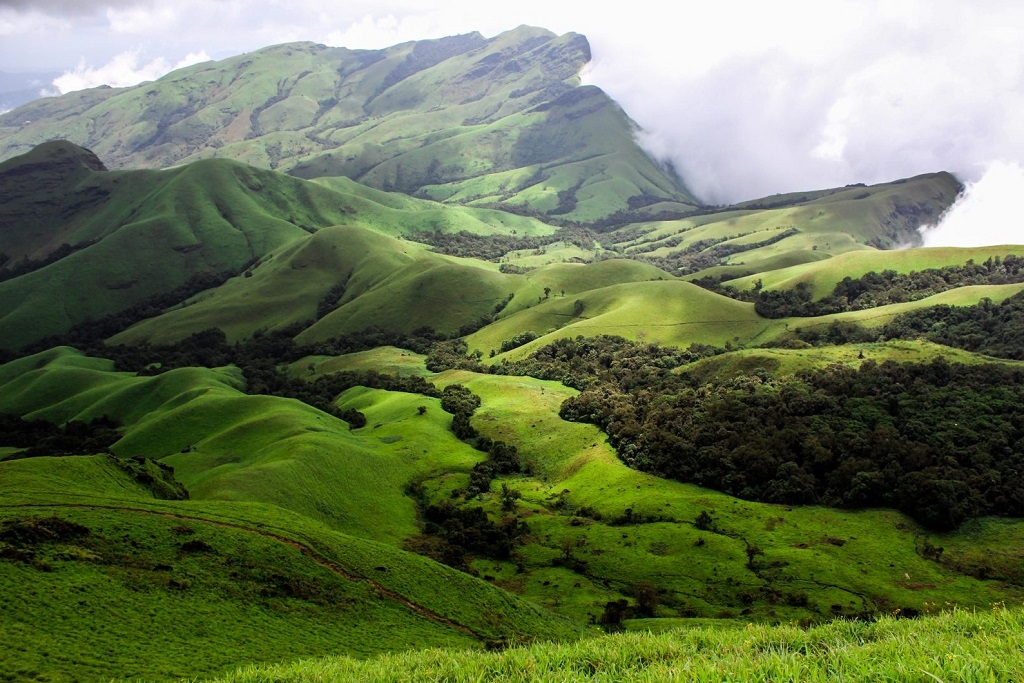 Mudigere is almost 25 km away from Deveramane and is located at 3200 above sea level. It is a panchayat town of Chikkamagaluru and is surrounded by coffee plantations all across.
Dharmasthala-
It is a small temple village and is associated with Lord Shiva and the Gold lingam. It is located on the banks of river Nethravathi.