Resorts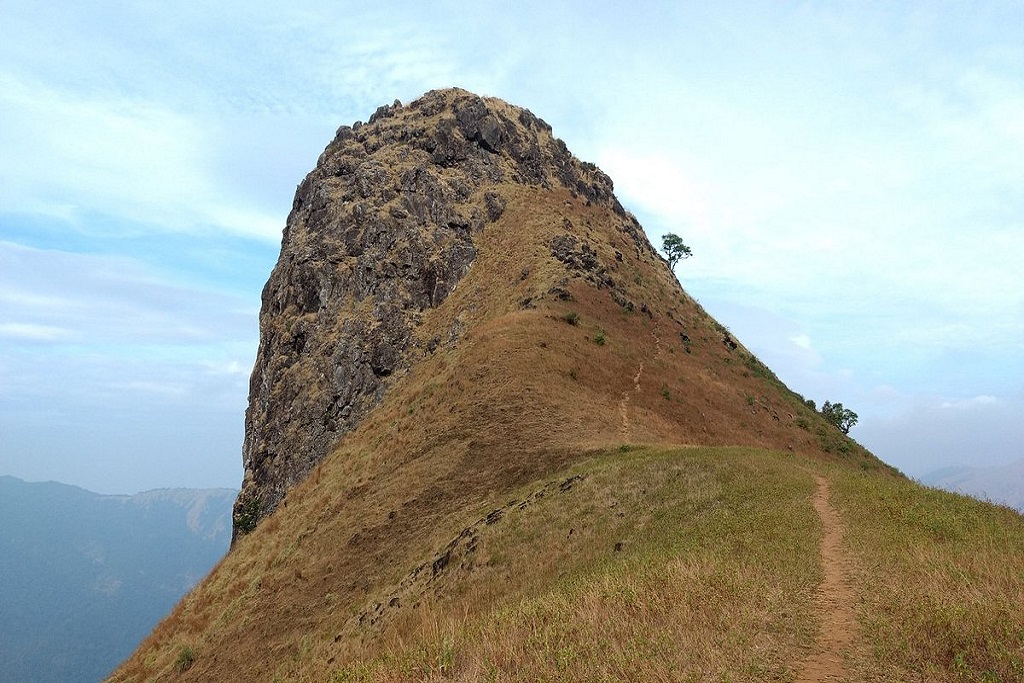 Ettina Bhuja Trek- an enjoyable trek for beginners and first-timers
Overview-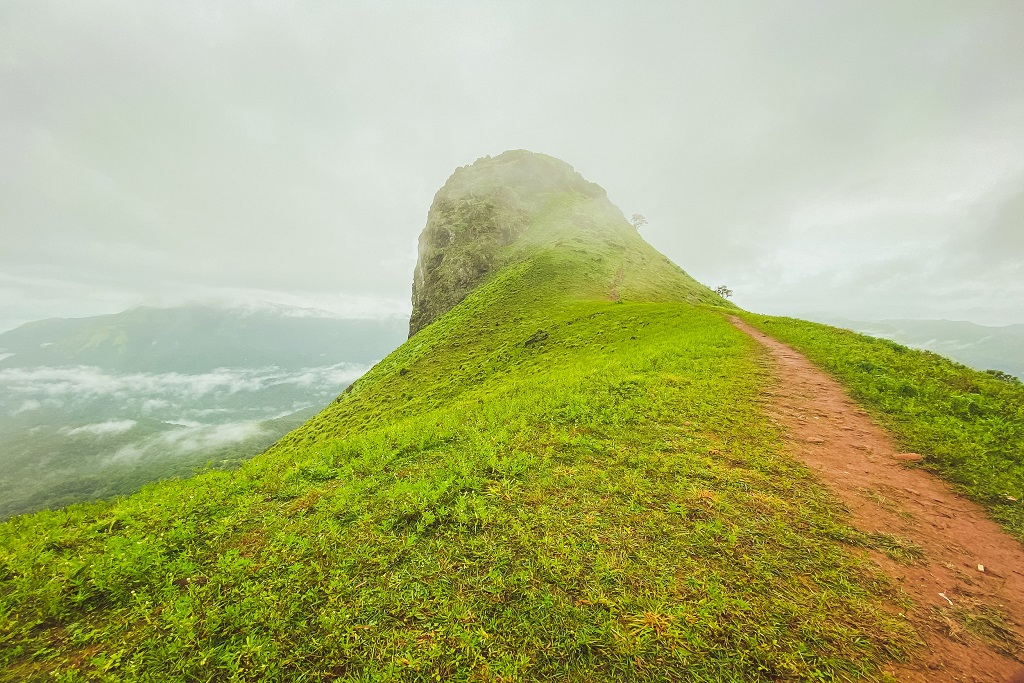 Ettina Bhuja is a hill located in the Chikkamagaluru District around 8 km from Mekanagadde Homestay and is a great site for sightseeing, temple visit, and trekking. You will be able to find a very old historic temple and next to it is an enormous Shishila Gudda (or the Ettina Bhuja) hill. This is one of the best and most amazing spots for trekking in Karnataka. An ideal place for photography and medium trekking. South Canara part of the Chikkamagaluru district is visible from this place.
This is an incredibly beautiful trekking spot in the entire surroundings of Chikkamagaluru, Sakleshpur, and Mudigere. In the entire southern belt of Karnataka, you will be able to find twin trekking spots such as Ettina Bhuja and Amedikal. Amedikal is a very sorted trekking space for seasoned trekkers. On the other hand, Ettina Bhuja is frequented by many of the first-timers and amateurs. It is a very prominent spot because of its relatively easy access. This is an ideal spot for trekking in the state of Karnataka.
About Ettina Bhuja-
Ettna Bhuja (also means Ox's Shoulder in Kannada) is located very close to the old historic temple town of Dharamsthala. The exact location of this hill is in the Byrapura village located in the Mudigere range of Chikkamagaluru district. It is located almost 250 km from Bangalore city and can be considered a great weekend trip away from the bustling life of the city in the normal course.  It is not a very popular trail amongst trekkers. However, it offers very stunning scenic beauty and wondrous landscapes in a short 3-hour and a 5-hour long trek trip. For beginners it is a very suitable trek trail and is located at an altitude of 1300 m. The trek begins at 6 am and lasts till 3 pm on any given day.
The entire trail features patches of forests and a mosaic of grasslands in undulating terrain. While you move towards the top you will find bamboo and cane plantations. You can also get to spot Sambar Deer on the way as well. You can enjoy your trek to this very pleasant trail to the humming sound of the chirping birds on the way in the lap of nature where beauty lies in abundance.
Once you reach the topmost point which looks like the hump of an Ox, you can feats yourself to the scenic views of the dense green forests especially during the monsoon season.
About Ettina Bhuja Trek-
The Charmandi Ghat is one of the most famous Western Ghats well known for its remarkable natural surroundings and dazzling views. Ettina Bhuja is part of this Charmandi Range and lies at an altitude of 1300 m, situated at the Mudigere range of Chikkamagaluru District in Karnataka. It is the most unexplored trek in Karnataka. You can embark on the natural and spectacular surroundings, trek along the way, and cherish the most exciting experience.
Everything you need to know about the Activity-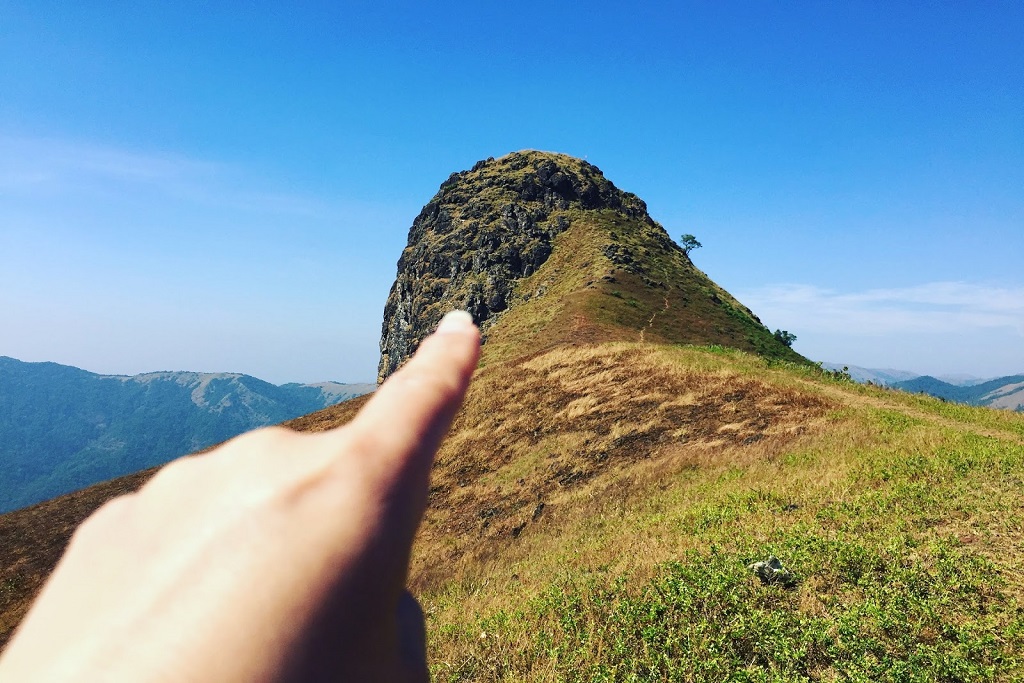 Start your journey after being picked up from any of the pickup locations in Bangalore in a shared vehicle and get ready for some great fun and exciting experience for a 2-day trekking.
After you reach Maragunda, near Sakleshpura, you can freshen up, have your Breakfast and start gearing up for a refreshing 2-hour trek.
When you reach the starting point of the trek, take the help of a guide while you make a start for the trek.
Relish the amazing experience and enjoy the beautiful views of the Western Ghats while you trek and start climbing up to the top.
When you reach the top, you can experience the beauty and charm of the natural views out there.
You can descend downwards after that and reach the resort where you were staying.
You can freshen up at the resort, have your meals and relax with your companions.
You can wake up to some great fun the next day, such as swimming in the river, along with various indoor and outdoor activities at the resort.
After which you can decide upon returning to Bangalore.
Some Valuable Information before you start your trek to Ettina Bhuja-
Please check with your tour operator if any forest permissions are required.
Before you start your trek up to the hill, a basic level of fitness is pre-requisite.
You will be given sleeping bags and tents to rest so there is absolutely no need to carry your mats and blankets.
Follow strictly all the guidelines that are laid before you by your instructor.
Please do not consume alcohol or any other intoxicating food items on your entire trip and trek to the hill.
Avoid carrying valuable items such as jewelry while you are on the trip.
Avoid using earphones while you trek as this might hinder your audibility.
Important Information about the Trek-
Place- Ettina Bhuja Hill
District- Chikkamagaluru
Distance- Almost 8 km from Mekanagadde Homestay
Type- Sightseeing, Trekking, Temple, and Photography
Starting Point of the Trek- Nanya Bhairaweshwara Temple Byrapura
End Point of the Trek- Top of the Ettina Bhuja Hill
Trekking Distance- 4.2 km
Trekking Duration- 3 hrs
Reporting Time- 6 am to 9:30 am
Trekking Type- Medium
Parking Fee- Rs 50