Resorts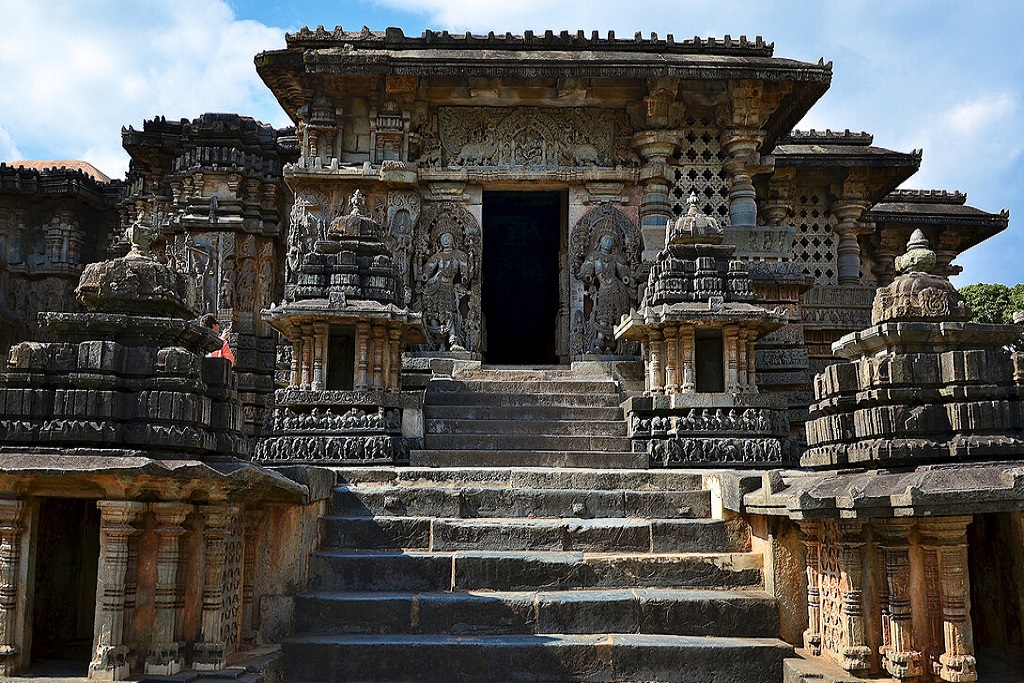 Halebidu Temple- Great significance of the ancient Indian architecture
Overview-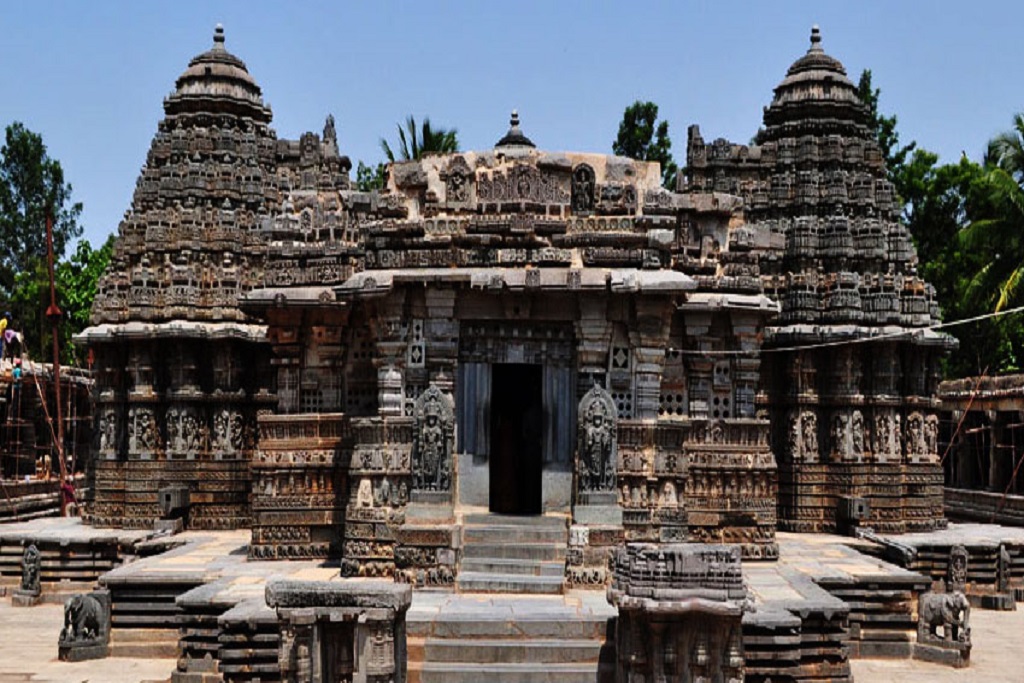 Hoysaleswara Temple, also referred to as the Halebidu Temple, is a 12th-century Hindu temple dedicated to Lord Shiva. It is the largest monument in Halebidu, a small town in the state of Karnataka, India, and is also the ancient capital of the Hoysala Empire, almost 17 km from Belur.
History of Halebidu Temple-
The Hoysala dynasty ruled over a larger part of South India for almost near to 200 years. During their rule, they built many astounding temples, both Hindu and Jain. But during the 14th century, the armies of Muhammad Tughlak and Allauddin Khilji defeated them and raided their empire. It has been stated in history that they looted many riches and enormous wealth from them. After this the city fell into neglect and could never recover. The meaning of Halebidu is old ruins or old houses. Very few temples survived the big loss and devastation over most of them.  You will be mesmerized to see a few of them present in the town of Halebidu with the most splendid expressions that are still sculptured in the stone.
Significance and Architecture of Halebidu Temple-
The Hoysaleswara Temple is poised on a base that is star-shaped in structure based on the lawn and is considered an architectural marvel. It is a twin-shrined temple dedicated to Lord Shiva and is perhaps the largest temple ever constructed by the Hoysalas. At its base, there are 8 rows of friezes carved with lions, horses, elephants, and floral scrolls. Its walls are embellished with intricately carved Hindu deities, sages, birds, and stylized animals as well as friezes depicting the lifestyle of the Hoysala kings. Imagery from the great epics such as Bhagwat Gita, Mahabharatha, and Ramayana adorn the outer walls that sparkle the temple doorways.  It is also believed here that there is no other temple in our country India that captures the elegant imageries from these epics as it is captured in the most opulent way in this temple built by the Hoysalas. The Nandimantapa is positioned right in front of this temple where there is a huge Nandi, richly adorned and decorated with stone ornaments.  Behind this is a lovely shrine dedicated to Surya comprising a 2 m tall image. The interiors of the temple are adorned by exquisite carvings along with some very striking elements such as lathe-turned pillars that are brightly polished.
Other Temples in Halebidu-
Apart from Hoysaleswara Temple which is so popular, there are other enriching temples in Halebidu as well such as Kedareswara Temple which  was built by Kind Verra Ballala II and Queen Ketaladevi. Multiple Jain Temples are also constructed here.
Museum-
An archeological museum has been maintained by an authority inside the Halebidu Temple complex which houses more than 1500 artifacts and sculptures of the Hoysala era.
Festivals related to Hoysaleswara Temple-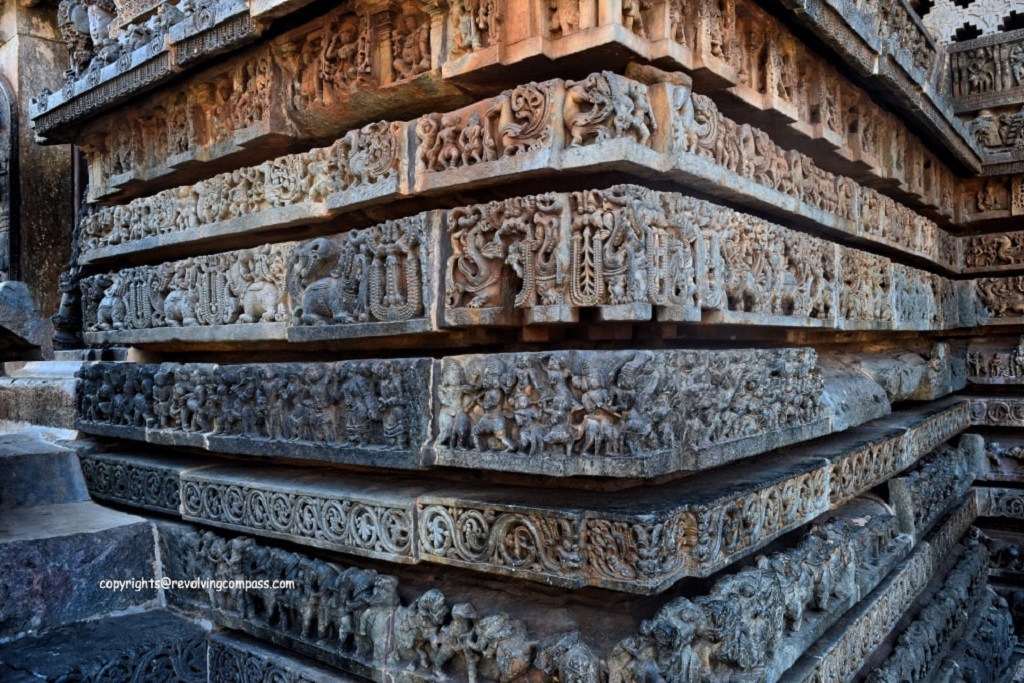 Many visitors come to this temple to experience the unique grandeur of the ancient architecture of India and witness the sheer brilliance of craftsmanship that is displayed here with many festivals or rituals that are celebrated here in the presence of precincts.
How to Reach Halebidu?
By Road/Rail/Air-
The temple is situated in Halebidu from where buses are available to and from Bangalore, Hassan, and Mysore. Trains are also available on this route. And the nearest airports are in Bangalore and Mysore from where you can travel easily.
Timings to Visit the Temple-
The Halebidu Temple Complex can be visited from 6:30 am to 9 pm.