Resorts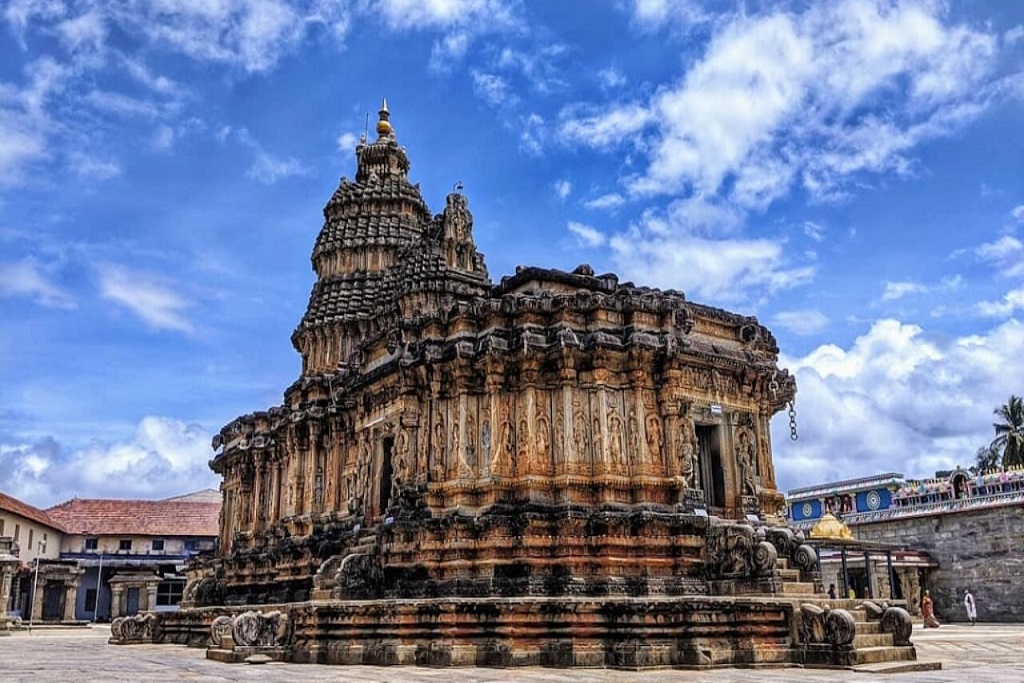 Sringeri- A pretty Land of Temples
Overview-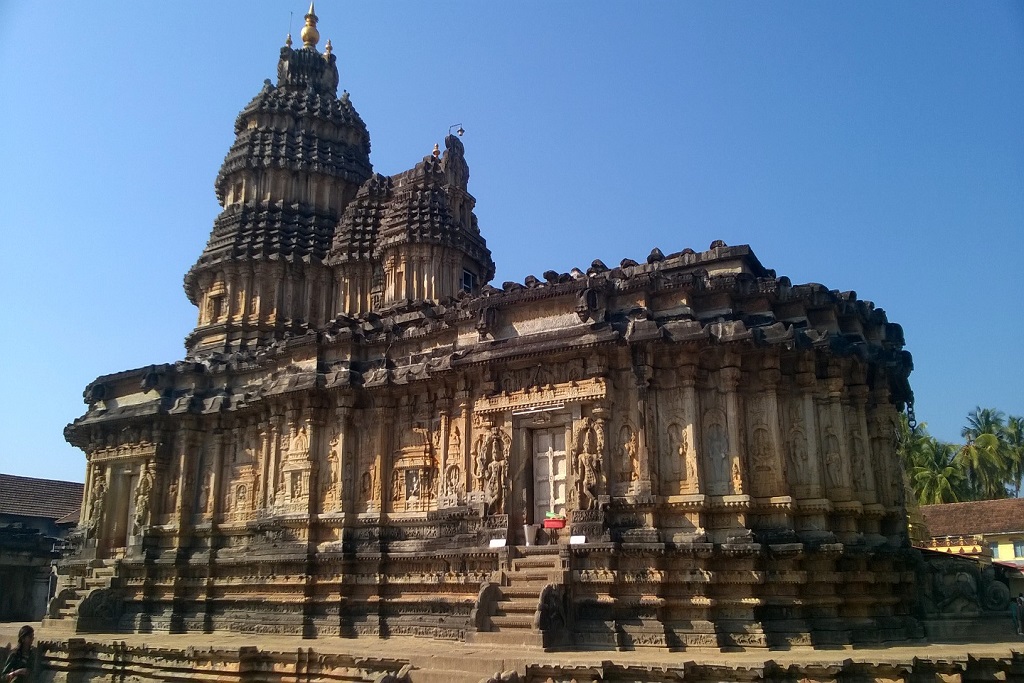 Sringeri is a small town located in the Chikkamagaluru district of Karnataka. This beautiful little hill town is located on the banks of River Tunga, at a distance of 336 km from Bangalore city and 107 km from Mangalore. You can reach this place from Mangalore through Karkala.
Sringeri holds a lot of significance in Karnataka itself as the very first Matha was established by Adi Shankaracharya here.  The first of the four Peetha was built here. Surrounded by the Western Ghats, its name Sringeri was derived from Rishyashringa Giri which is the name of a hill and it is so believed that this hill was very rich in the heritage of Rishi Vibhandaka along with his son Rishyashringa. The best time to visit Sringeri is between October to March.
Sharda Peetham- Sringeri
The town is also known as Sringeri Sharda Peetham where a 1200-year-old temple is situated. The belief speaks of how Adi Shankaracharya chose this site to live here and teach his students or disciples. He was so fascinated with this place that he chose to live there for almost twelve years of his life. He also built many Mathas in East, West, and North India. He built four temples in each direction, such as Kalikamba Temple in the North, Kal Bhairva Temple in the East, Durgamba Temple in the South, and Kere Anjaneya Temple in the West.
A great place to visit Temples here-
Sringeri is a very valuable place where a large number of temples are built. These temples are all associated with historical past and values. Some of the most important temples here are Sri Sharadamba Temple,  Parshwanath Jain Temple, and Sri Vidyashankara Temple. This place also holds an essential position as many Maths and Learning Centers have been built here.  Many students come down to this place to study and learn. Great accommodation options are also made available here for them to reside.
Important Places to Visit here-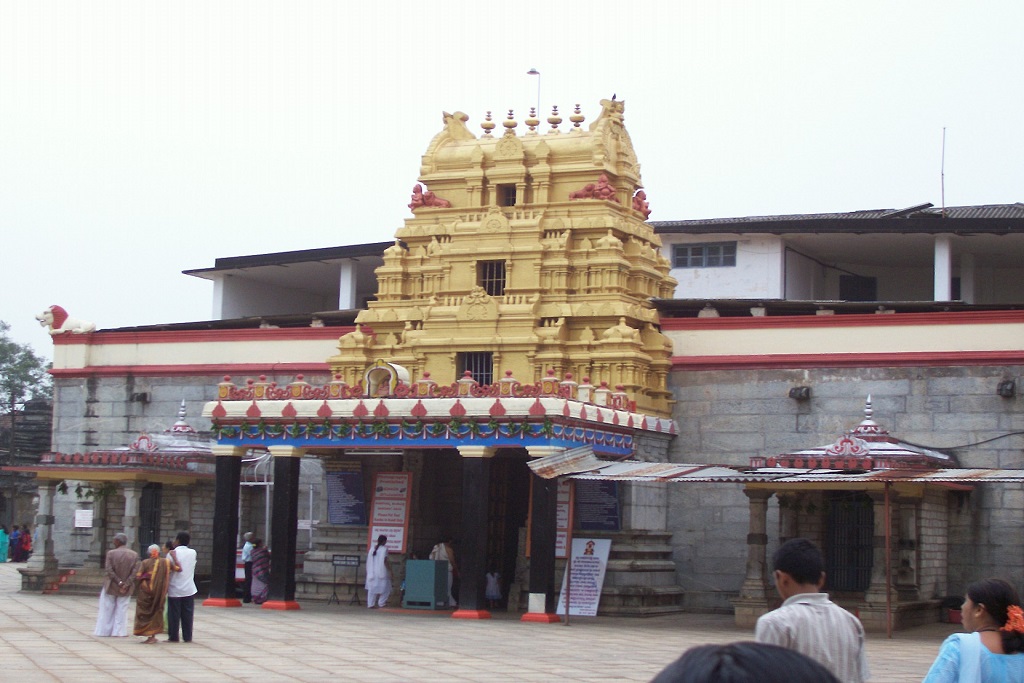 Goddess Sharada is the main deity who sits here. She sits on a Chakra Peetham and a parrot perches on the top of her hand along with a string of beads. This place is associated with Yadur Veda and is considered a very prominent place in Southern India. The very first image that was created in this temple was built of sandalwood and was installed by Sri Adi Shankaracharya but it is believed that this was later replaced by a golden image in the 14th century. The day Friday is considered auspicious here and the Sharada Navrathri festival is celebrated and rejoiced here with great appeal for a total of 11 days.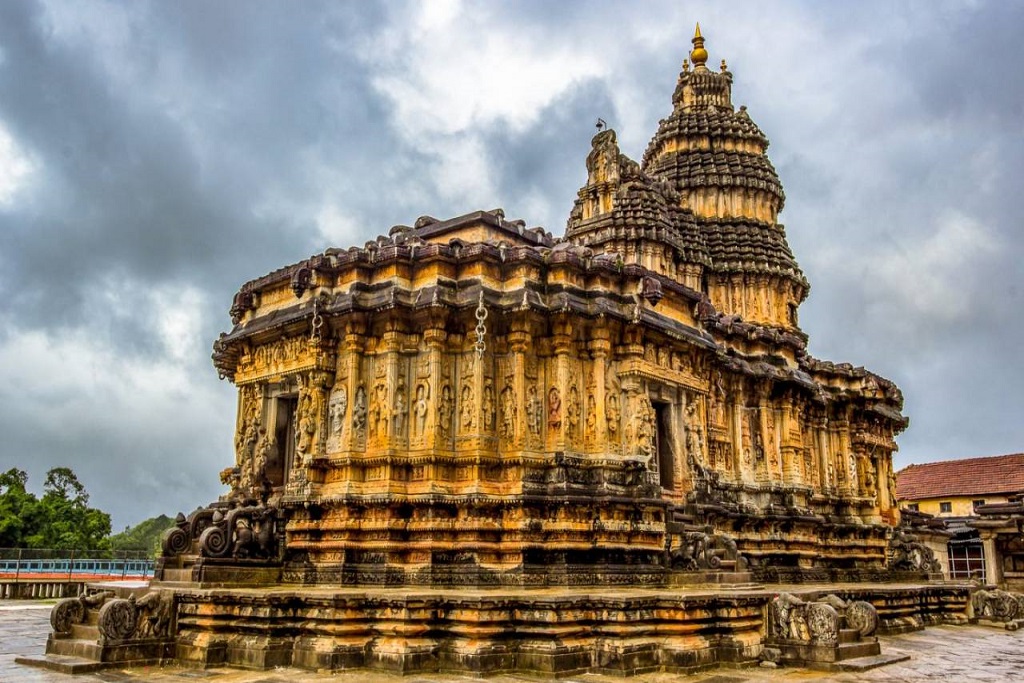 This beautiful temple was built in memory of Guru Vidyashankara and is popular as it contains the Vidyathirta Linga. With the assistance of the Vijayanagar Rulers, this temple was constructed during the 14th century. This temple has a total of twelve pillars which are also known as Rashistambhas or Zodiacal pillars. The symbols of the twelve zodiac signs are engraved on these pillars and this is why they are known so. Shankara Jayanti is widely celebrated in this temple and it is believed that these designs on the pillars are all related to astronomical concepts that were laid here.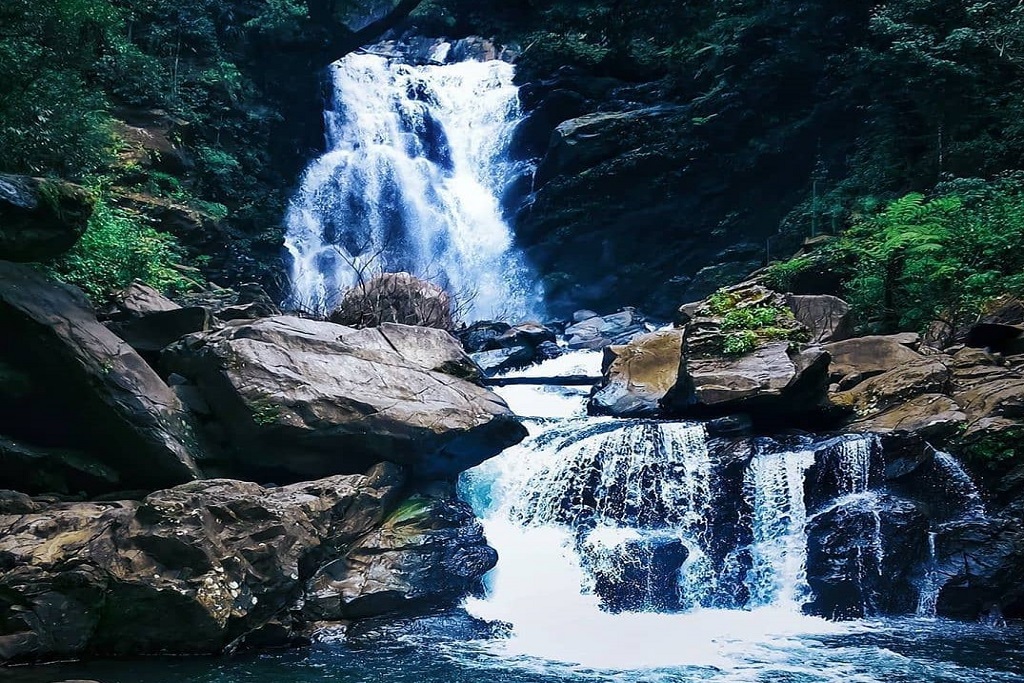 Situated between Sringeri and Horanadu, the amazing Hanumanagundi falls are laid down. These are also known as Soothanabbi Falls and are located at a distance of 36 km from the main town of Sringeri. These falls lie in the National Forest which is very distinguished for the Shola Forests.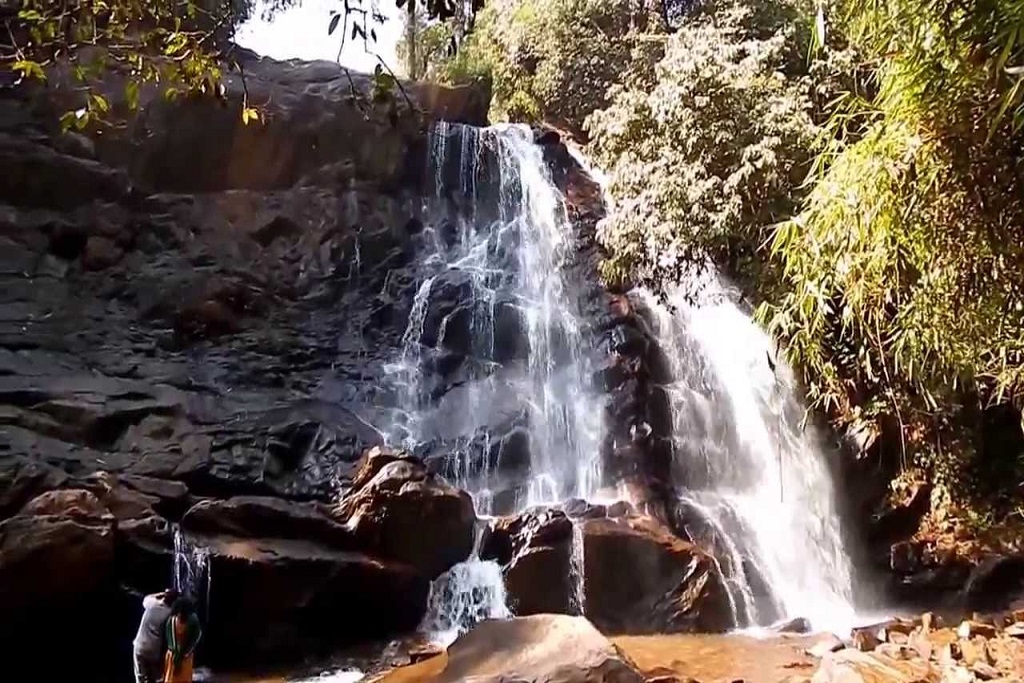 These are other remarkable falls located at a total distance of 12 km from the main town. If you wish to visit here you can book a vehicle from Sringeri to reach this place.
How to Reach Sringeri-
Road-
You can easily reach here by taking a bus that starts from Chikkamagaluru or Mangalore that is well-connected by a road network. Udapi is almost 80 km from this place. Various buses including private and KSRTC move between Bangalore and Shimoga or Bangalore and Sringeri.
Rail-
A rail route that connects well between Bangalore and Shimago which is 95 km from Sringeri. Also, another rail route that connects Sringeri and Chikkamagaluru moves between Bangalore through a rail line via Kadur.
Air-
The nearest airport is located almost 105 km from Sringeri to Mangalore. The name of this airport is Mangalore International Airport.
A must visit place for this beautiful land of temples and other attractions. If you are someone who is excited to visit temples and other ritualistic places then a short trip to Sringeri should not be ignored. You can have a good time here passing through various channels that offer regular prayers to deities.