Resorts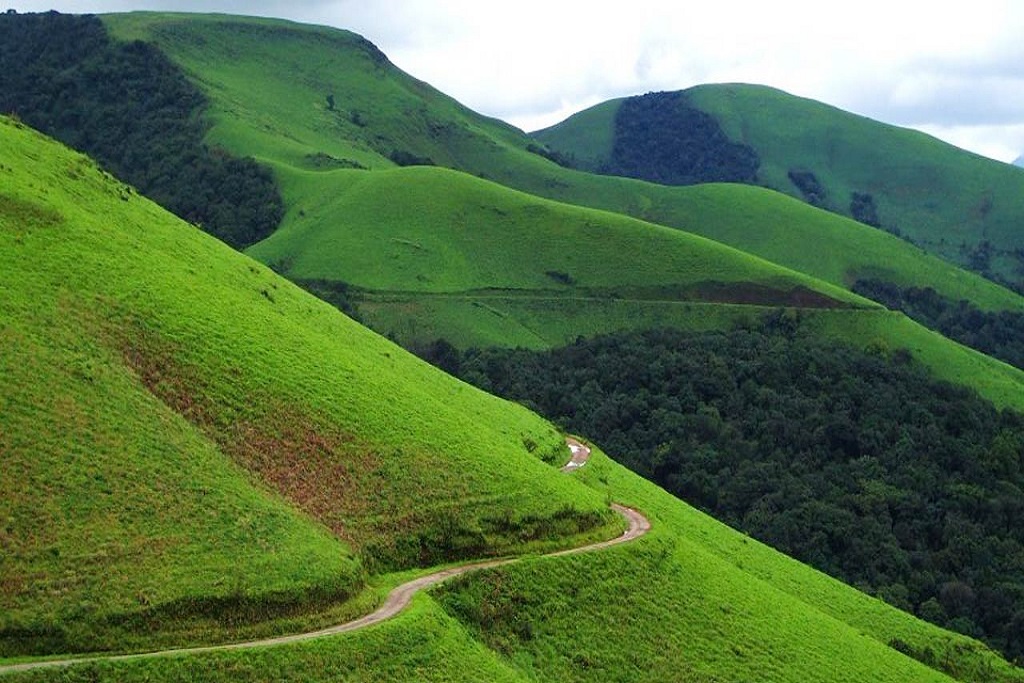 Kemmangundi- Ooty of Kannataka- A Beautiful Hill Station
Overview-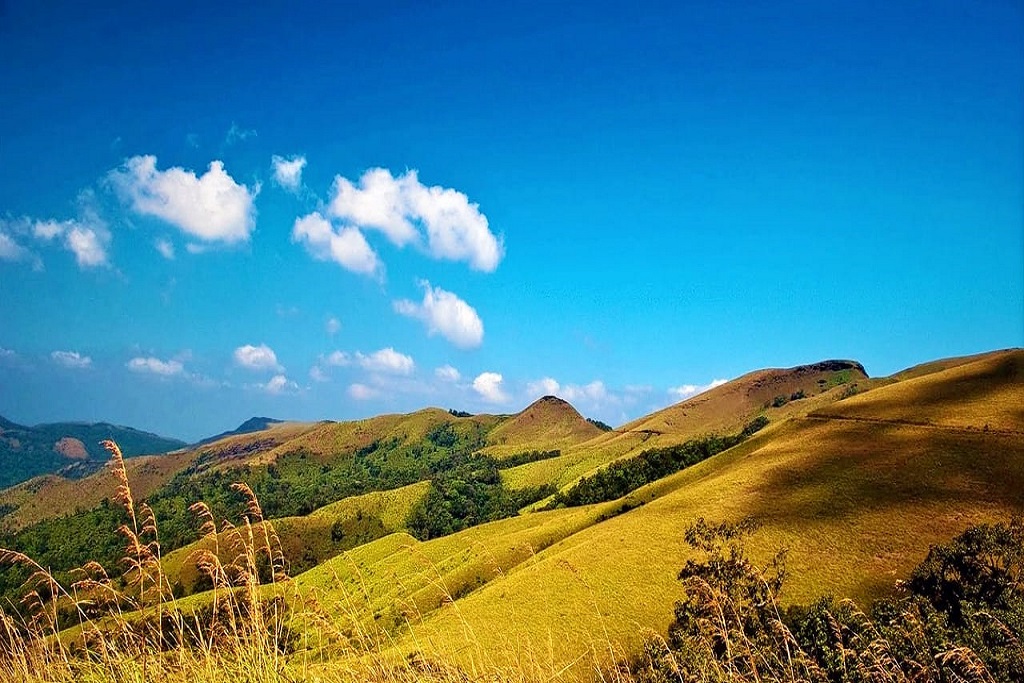 Kemmangundi is a very beautiful hill station situated in Karnataka. It is also referred to as the Ooty of Karnataka, as it is belted by lush green vegetation, and splendid gardens along with green crests, mountains, and troughs of valleys. It is exactly located on the fringes of the Baba Budangiri Range. It is located in the lap of the Tarikere district of Chikkamagaluru. It lies at an elevation of 1434 meters above sea level and offers lush green avenues and serene pastures. This sap-green stretch overtures breathtaking views, and picturesque landscapes. It is a well-known tourist spot for its scenic views
Origin of Kemmangundi-
If you split into kempu, mannu, and gundi, it combines to mean red soil pit. It is known as it refers to the brilliant soil bed that helps in growing certain coffee plants and crops, and much more.  Initially, it served as a summer resort of Krishnaraja Wodeyar IV, who donated this property to the Government of Karnataka at a later stage.  Also known as the Sri Krishnarajendra Hill Station, this amazing property is looked after and run by the Horticulture Department of Karnataka.
About Kemmangundi Hills-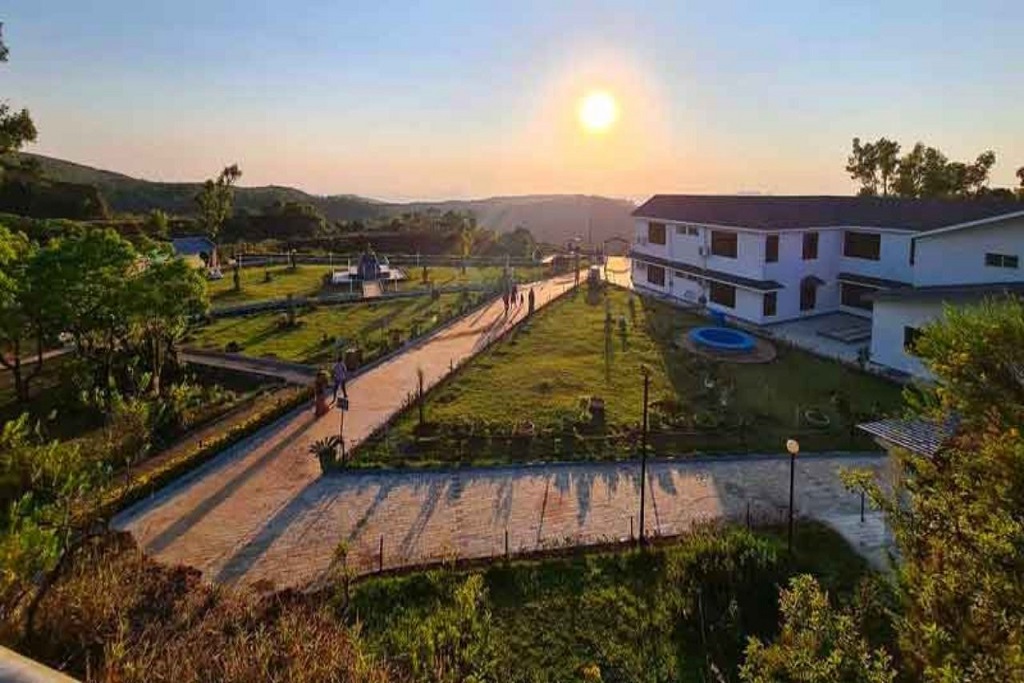 Also known as the Queen of Hills it owes to the tranquil vibe and serene atmosphere. The weather here is very pleasant all through the year and is relatively cooler. Even during the summer season, the weather is almost 28 degrees Celsius. A long time before, it is believed that the hill produced many medicinal plants, and due to this it was known as the Chandra Drona Parvatha.
This marvelous hill station was called the Ooty of Karnataka, owing to its similarities between the terrain, its dense vegetation, its soothing vibe, along with many similar weather conditions.  This entire area consists of many resorts and homestays that can be easily booked well in advance.
About Kemmangundi Trekking Space-
The amazing experience of trekking at this place lies in the beauty of its scenic views. The trek can be accessed at various points. Dams, Waterfalls, and the lovely flora that adorns this entire stretch is breathtaking.  You may start the trek at different points. However, the best way to tread the route is to start the trek from Kemmangundi itself.
The Z Point is a popular spot out here, and it has an entry through the Mullayangiri Range. When you think about it, you can simply spend a great few days in and around this range doing some fun activities, such as walking trips, waterfall picnics, safari tours, and jeep trips.
Beautiful Attractions to visit in Kemmandundi-
Z Point-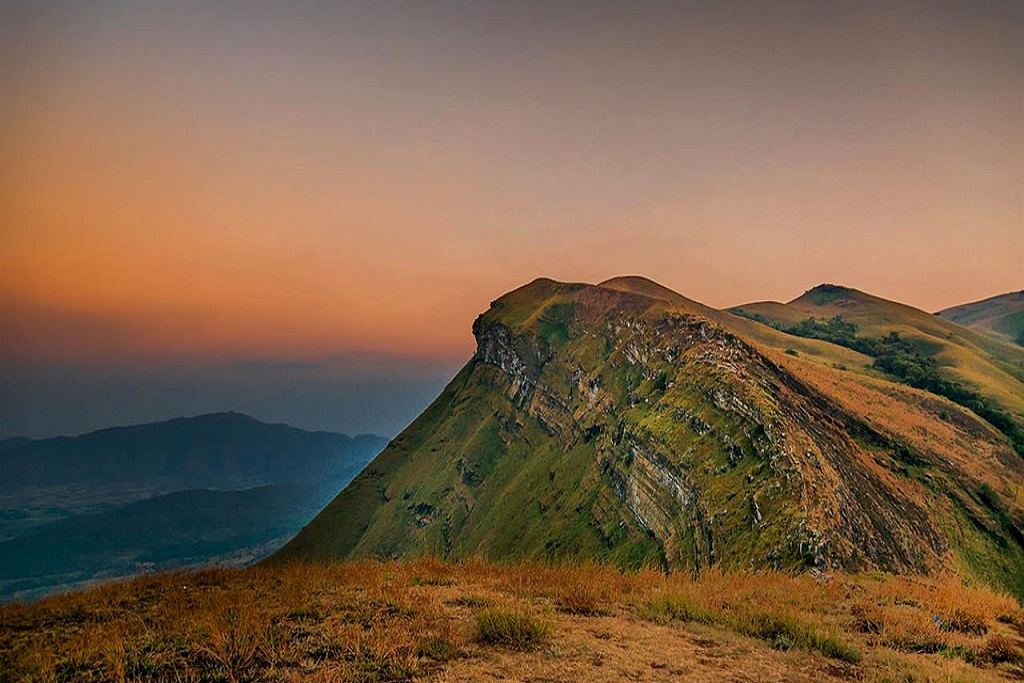 Z point is the main spot for a trek that offers a perfect view of the entire region. This trekking spot includes a steep hill and takes around 45 minutes to complete the trek. Many stories reveal that there are many snakes on this spot along with slippery trails and that the trekkers must be very careful while they are there. When you reach this spot another must-visit a place from this hill is the Shanti Falls.
Raj Bhawan-
Raj Bhawan is an exclusive and unique guesthouse at this place that invites travelers, trekkers, and tourists and treats them well.
Rose Garden-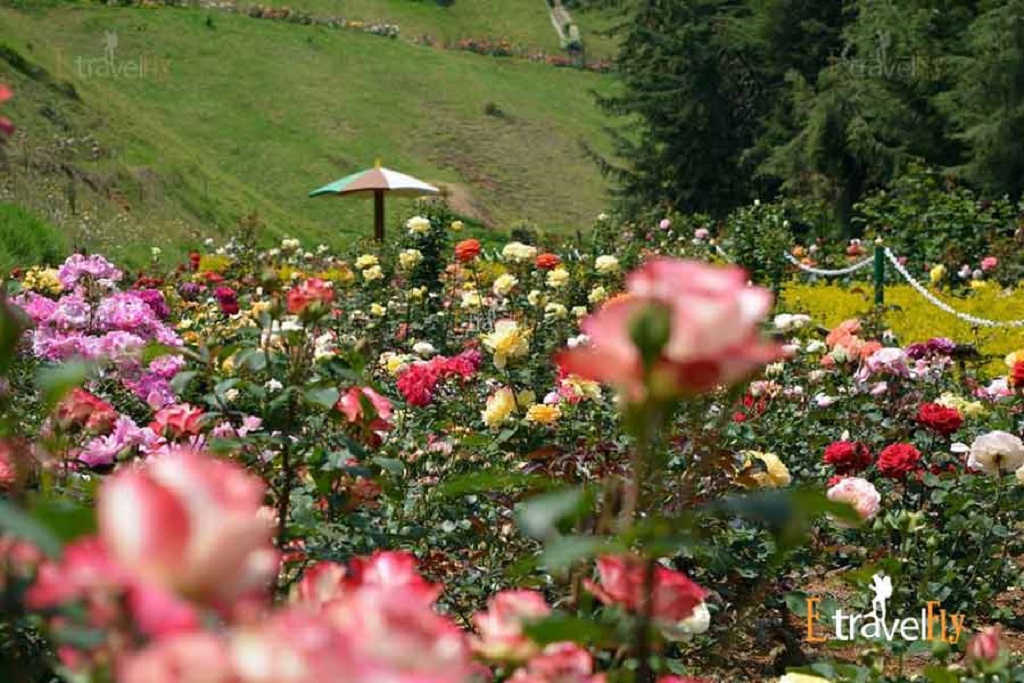 This Garden termed the Rose Garden comprises of a bed of full-bloomed roses that are maintained and cultivated by the Department of Horticulture of the state of Karnataka.
Rock Garden-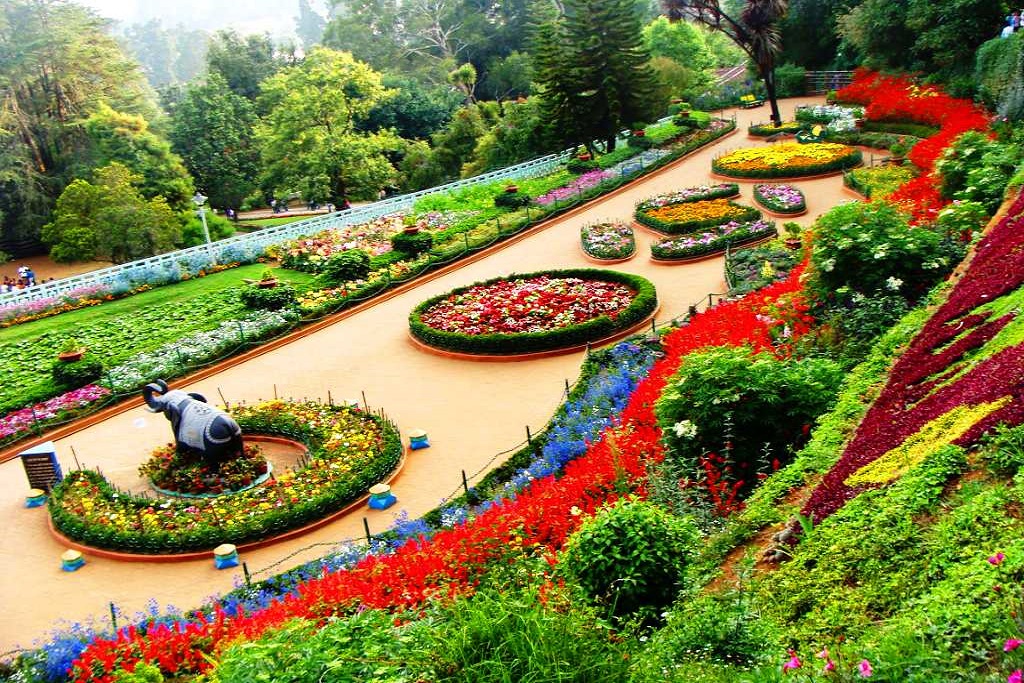 Rock Garden is a very rare and very beautifully maintained garden in Kemmangundi that is lined with a rock-cut pathway filled with lovely flowers of different species across the space. This garden too is maintained by the Horticulture Department of the state of Karnataka.
Rajendra Hill-
Rajendra Hill is another spot for travelers that is located around 4750 feet above sea level. This place is known for its transportation and extraction of iron ores from the various deposits present on this hill.
Shanti Falls-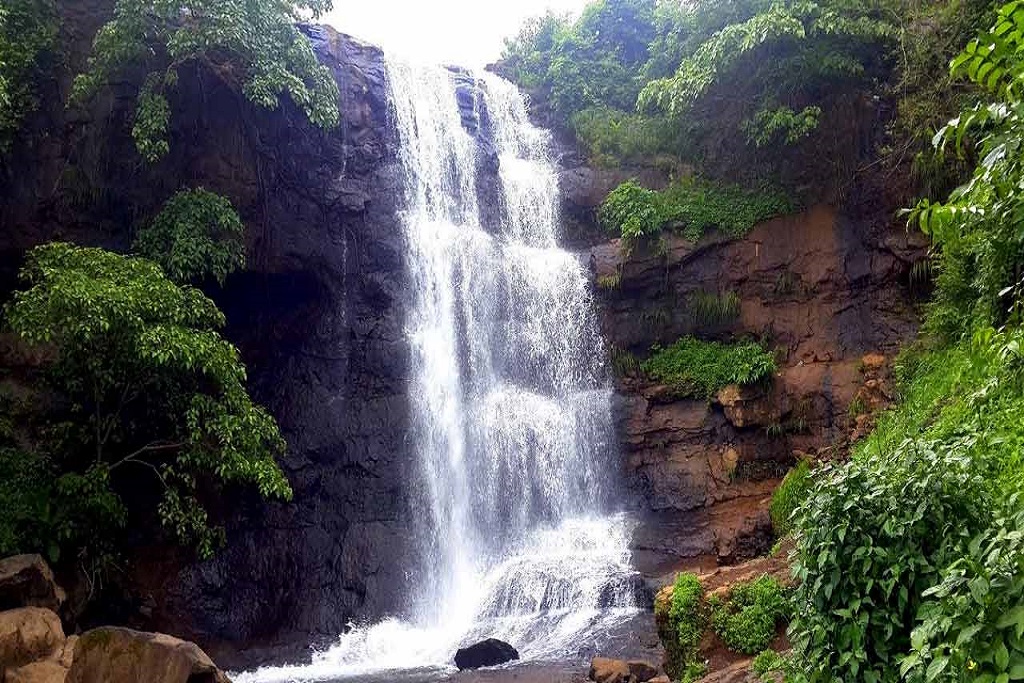 Shanti Falls is located very close to the Raj Bhawan guesthouse, and offers a view that brightens up for its greenery and streams around with a very less number of tourists who come here to shop around and experience this space. So if you are someone who doesn't enjoy being in crowded spaces while you visit different spots then this place with amaze you and you will have a good time here.
Shiva Temple at Kemmangundi-
This is beautifully constructed with a rock-cut design situated right in the middle of the forest, by the sides of waterfalls. This is a very revered temple both by tourists and locals. The different paintings engraved on the walls of this temple represent ingenious artform.
Hebbe Falls-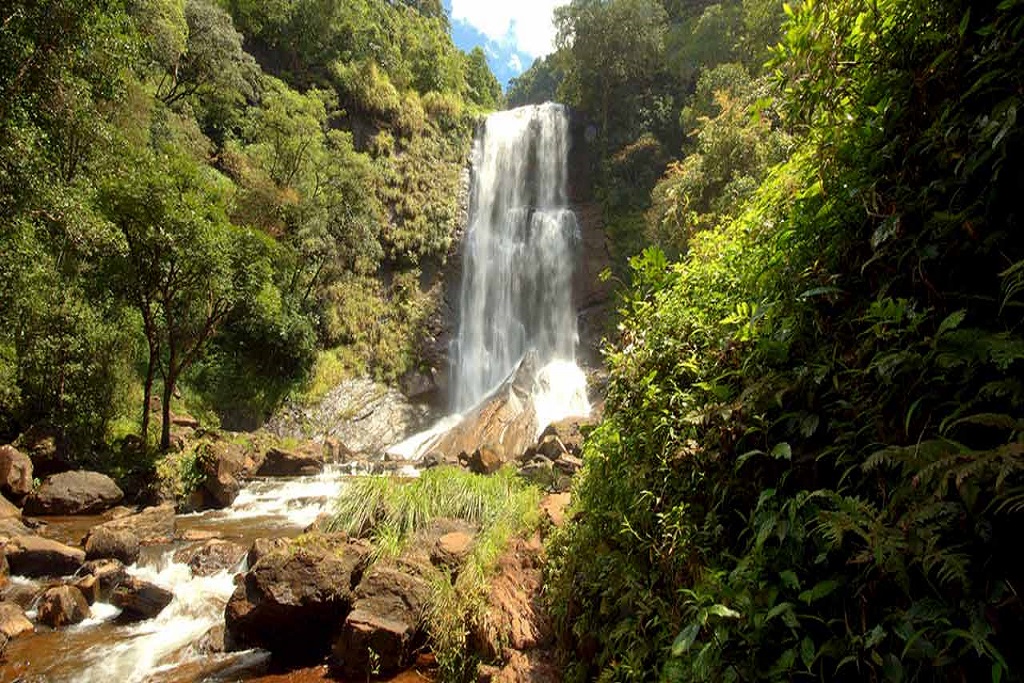 These are one of the most enchanting waterfalls located in Kemmangundi, they cascade down from a total height of 168 meters in two folds forming the Big Falls, or the Dodda Hebbe, and the Small Falls, or the Chikka Hebbe. The trek towards Hebbe Falls starts from the Raj Bhawan and involves an 8 km trek. The best and easiest way to trek through this trail and reach the Hebbe Falls is to follow the electric fence. Also, there is a temple called the Chowdeshwari Mahashakti Devathe on the route that falls at the end of this trail.
It is also advised here to make sure that you wear proper sports shoes to avoid slipping and carry a water bottle and a backpack for your trek. You need to be very careful here and cover your entire body as there are leeches here. You need to also get a permit to trek at this place which is available at the ckeckpoints.
Kalhatti Falls-
These splendid waterfalls also known as Kallathigiri Falls are situated at a deviation on the road to Tarikere from Kemmangundi and it is also believed to be associated with a popular sage whose name was Agastya as he had found a pilgrim at this place. Another famous temple that is built here is the Veerabhadreshwara Temple, dedicated to Lord Shiva is built in association with the architecture of Vijayanagara. Three elephants are carved at the entrance of this temple.  The great cardamom trees along with the various flora, and other tropical shrubs and greens surround the beautiful Kalhatti Falls which makes it all the more divine.
Ayyanakere Lake-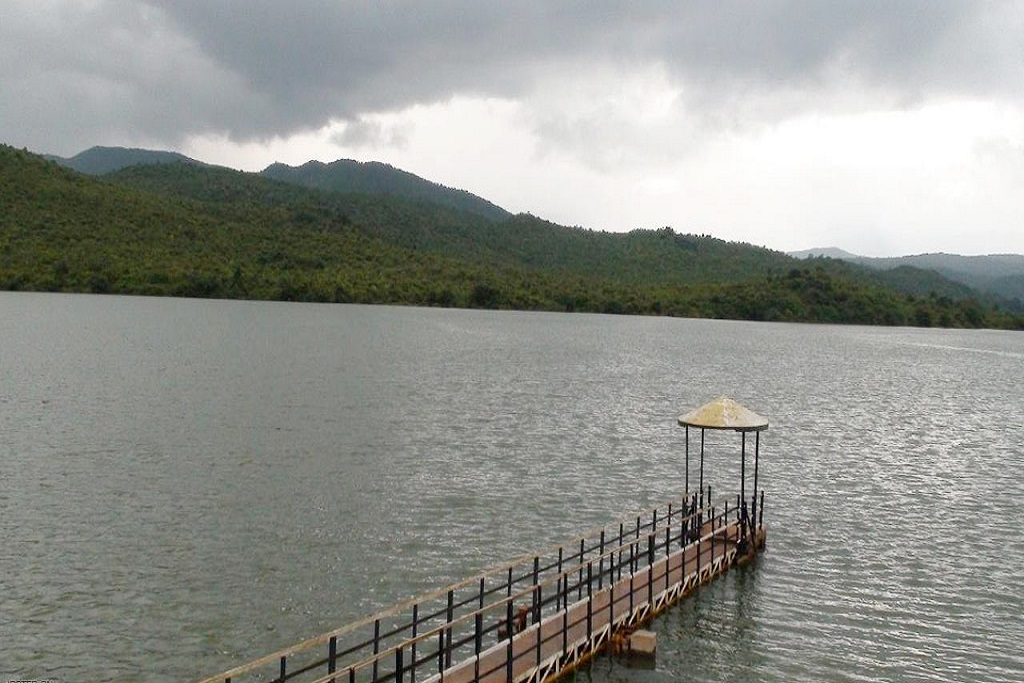 Ayyanakere Lake is one of the largest lakes located in Chikkamagaluru and is spread across 22 hectares along with Shakungiri Range as a backdrop. The lake is open in all seasons and all the times throughout the year for tourists and visitors to visit along and offers activities such as camping and fishing.
Shivgiri Trails-
This is a superb place for adventure sports lovers, and is covered with forests of Yemmedoddi, and offers numerous exciting activities such as trekking, rock climbing, exploration of coffee plantation trails, visits to caves, ancient forts, etc. The brilliant-looking summit that reaches up to the height of 5500 feet, known as the Doddabale Siddaragudda Peak is also a great adventure spot for trekker enthusiasts and a great place to enjoy and have fun.
Also, the entire fauna population in the wildlife reserve here consists of panthers, tigers, sloth bears, wild boars, etc. Another very beautiful lake is present here known as the Madagada Kere indulges the tourists and trekkers in the famous activity of kayaking. Also is not advisable to visit Shivgiri Trails during the monsoon seasons as the place becomes very slippery and prone to accidents.
Amruthapura Village-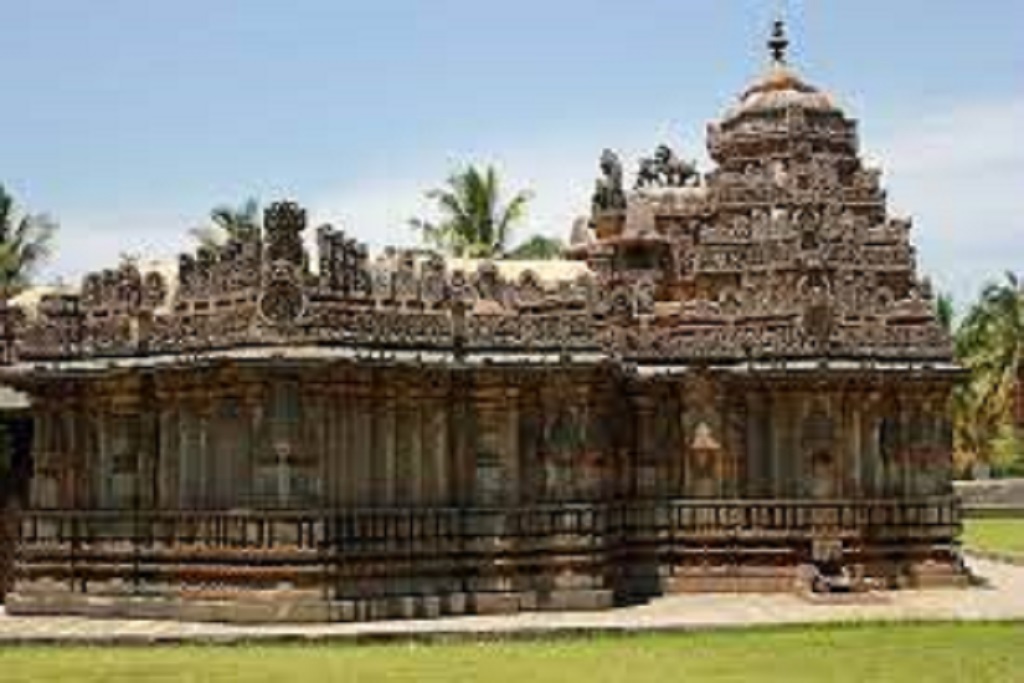 This can be a very exciting place to visit for someone who believes in solo traveling or even for a person who loves to go unconventional on his travel spree. Amruthapura Village is a small village that houses just 17 houses and has a total population of almost 100 people. It is very famous for its temple named Amrutheshwara Temple which was built in the 11th century.
Hoysala architecture built this temple which consists of inscriptions of medieval  Kannada poetry carved on clay stones. It is very fascinating to see these few traditional houses and they welcome the tourists with warmth who can also enjoy the local cuisine offered by them. The tourists can also interact with them to understand their culture in a better way.
Important Travel Tips to Visit Kemmangundi-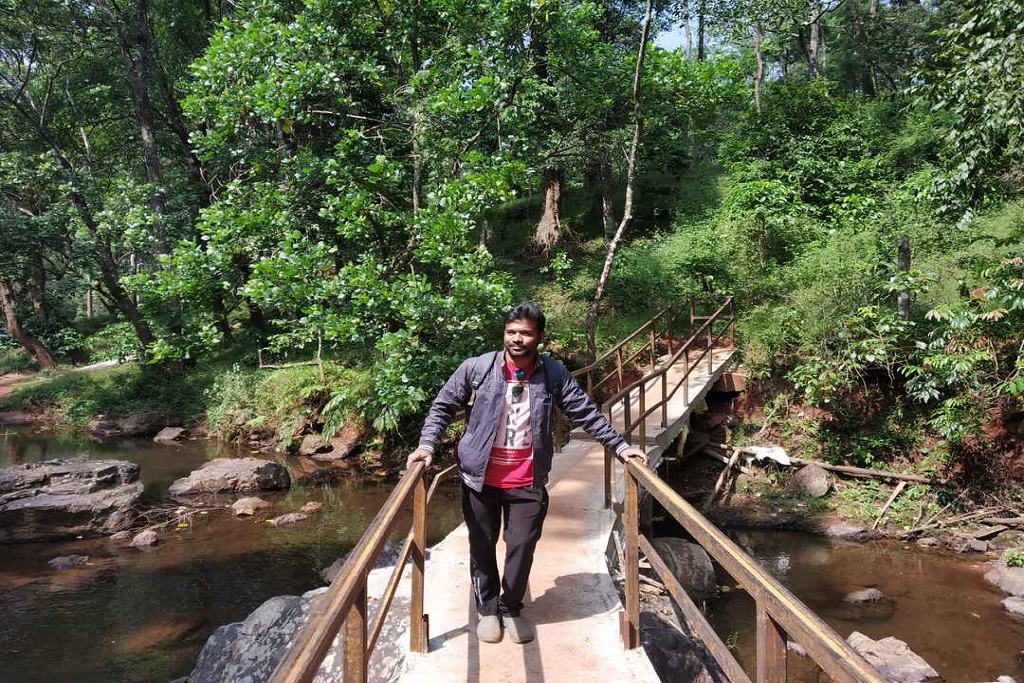 Kemmangundi is a place full of leeches. Hence it is always advisable to wear fully-covered clothes with high socks and ankle-length boots.
Kemmangundi is an area that is completely covered with dense forests. Therefore, it is always advisable to have your local guide and along with that you should also note down and keep with you some emergency contact numbers of officials belonging to Chikkamagaluru for safety purposes.
You should always carry cash with you as the local ATM Machines in these remote areas are not very reliable and you may need cash for petrol stations located in Chikkamagaluru as they sometimes or usually don't accept cards.
You are recommended to wear a good sturdy pair of shoes that will help you walk through the rough, moraine-filled trails and pathways or roads throughout Kemmangundi.
You should carry your cameras or a pair of binoculars while you would like to site the wildlife along with flora.
You should also carry in your bag an insect repellent as you walk past this place.
You should carry a powerful torch that is also handy that you may use during trekking during the early hours or late evenings. Also, since the trails in Kemmangundi are not marked.
Best Time to visit Kemmangundi-
The best time to visit Kemmangundi is during the months between September to March as the weather conditions are very pleasant during this time. However, it is advisable to avoid traveling here during the rainy seasons to avoid any mishap.
How to reach Kemmangundi, Chikkamagaluru?
By Road-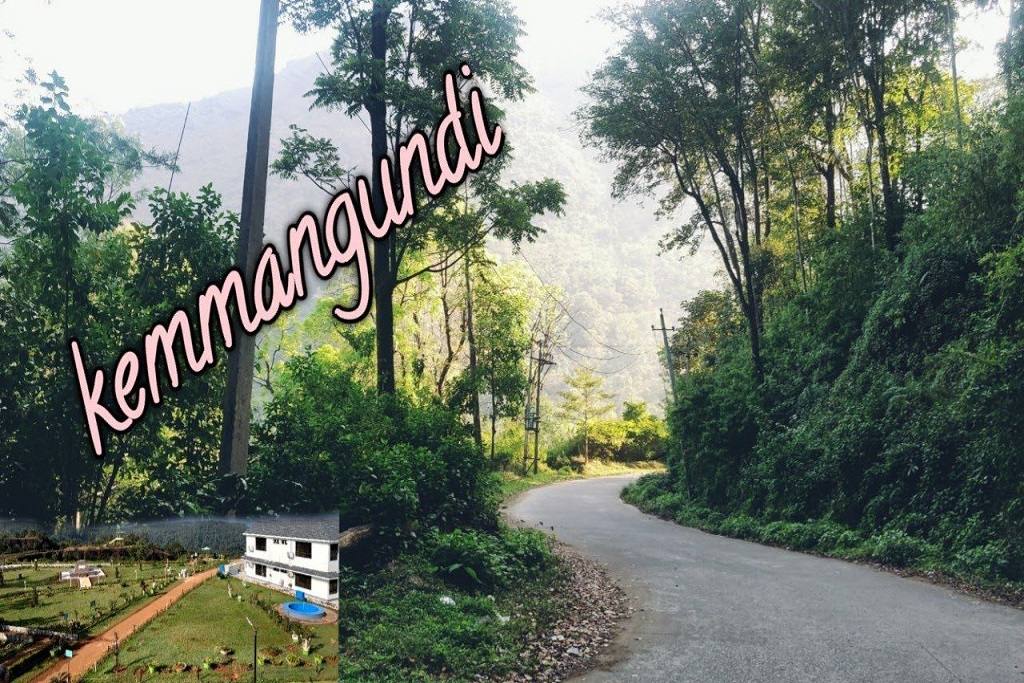 If you wish to travel by road from Bangalore city then air-conditioned luxury buses are available that start from Bangalore and will take you along to Kadur. These buses are run by KSRTC. Once you reach Kadur you can board another bus from this place to Kemmangundi.  Another alternate option to travel is to board a KSRTC bus that is going towards Shimoga and you need to get down at Birur. From Birur you can book a cab to Kemmangundi.
By Train-
The nearest railway station from Kemmangundi is around 20-30 km away. You can take a train from Bangalore to Trikere and further book a taxi or a cab from Tarikere to Kemmangundi.
Another railway station is present in Birur, which is 35 km away from Kemmangundi. You can simply board a train known as Jan Shatabdi Express from Bangalore to Birur. From Birur you can book a can or a bus to Kemmangundi.
By Air-
The first nearest airport from Kemmangundi is the Mangalore International Airport, which is almost 212 km away. You can get down at this airport and book a cab to Kemmangundi. The second airport from Kemmangundi is the Bangalore International Airport, which is almost 298 km away. You can get down at this airport and book a cab or a bus to Kemmangundi or Chikkamagluru. It takes a total of 8 hr to travel from Bangalore to Kemmangundi by road.
Entry Fee & Timings to Visit Kemmangundi-
There is no entry fee to visit Kemmangundi.
The best -suited time to visit the place of your interest is 6 am to 6 pm open all 7 days a week.